Raising a service dog puppy requires significantly more time and effort in training compared to raising a pet dog puppy. The expectations for service dogs are much higher in terms of performance and readiness to assist their handlers. A service dog is expected to respond to commands and tasks instantly, even when they are engaged in other activities like napping or playing. They must be able to retrieve dropped items, go to specific locations when directed, and be available for assistance 24/7.
The daily routine of raising a service dog puppy involves building a strong bond between the raiser and the pup, training in short intervals to accommodate the pup's short attention span, providing sufficient exercise to prevent excess energy that may hinder learning, and focusing on teaching the pup to walk on a loose leash. The time and attention dedicated to a service dog puppy are typically much greater than what most pet owners provide for their dogs.
Another notable difference is the extensive socialization required for service dog puppies. These dogs are granted public access rights under the American Disabilities Act (ADA) and state Service Dog Laws, allowing them to accompany their handlers in various public places. To ensure good behavior and adaptability, service dog puppies must be exposed to different environments, venues, and situations. They need to be comfortable around other dogs and a wide range of people, including different age groups. The level of socialization for service dogs is significantly higher than what is typically done for pet dogs.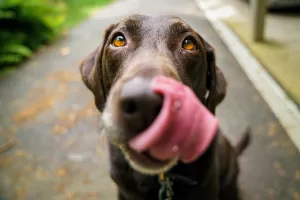 How Is The Training Process for Service Dog Puppies Conducted?
Service dog puppies are trained using positive, humane, and gentle methods, as their ability to love and trust people is crucial for their role as service dogs. Harnesses with front attachments are used instead of back attachments to minimize pulling tendencies. Corrective collars such as choke, prong, shock, and vibrating collars are not used. Training focuses on redirecting the dog's attention rather than correcting undesirable behavior.
Cues are given to service dog puppies in a soft voice and are treated as requests rather than commands. During the first two months, puppy raisers are instructed not to correct the pup, but rather ignore bad behavior or distract them from it. Frequent and enthusiastic praise is used as a reward, along with treats in the initial stages of training, which are gradually phased out as the dog matures. The goal is for the dog to work primarily for praise, resulting in a well-trained service dog that willingly goes above and beyond their trained tasks.
Service dogs often go beyond their trained tasks to assist their handlers because they trust that they won't face rebuke or punishment for trying new behaviors. The positive training approach allows service dogs to excel in their roles.
What Aspects are Focused on in Training Service Dogs?
While pet owners may focus on some aspects of training, service dog trainers prioritize a broader range of skills and behaviors. These include:
Building a close relationship between the raiser and the service dog puppy: Raisers are taught to form a strong bond with the puppy to facilitate bonding with their future handler. Raisers learn to read the puppy's body language and respond appropriately, such as removing them from overwhelming situations during socialization.
House training: Service dogs must be well-behaved in various home situations. They are taught not to eliminate inside the house, jump on counters or furniture, react to doorbells or knocking, take food that isn't theirs, beg for food, or chew on inappropriate objects.
Leash walking: Service dog puppies are trained to walk on a loose leash by their raiser's side. They learn to maintain this behavior even in busy or distracting environments.
Socialization: Service dog puppies are exposed to a wide range of experiences, items, and places from an early age. This exposure is gradually increased in duration and complexity to prepare the puppies for various real-world situations.
Cues: Basic obedience cues, such as sit, down, stay, come, and more advanced service dog cues, are taught to the puppies. These cues are reinforced with verbal and hand gestures.
What Happens to a Service Dog Puppy After Completing Training with the Raiser?
Once a service dog puppy has mastered the basics, typically between 18 and 22 months of age, they proceed to Formal Training. In this phase, their basic obedience cues and house manners are refined to a high level, and they learn the majority of the service dog cues required for their specific recipient. Formal Training usually lasts 6 to 9 months.
The training process for service dogs typically spans over two years or more, including the time spent with the volunteer raiser and the Formal Training period conducted by professional trainers. Once the training is completed, the service dog is matched with an individual with disabilities who will benefit from their assistance.
Interested in Helping Out? Get In Touch With Us Today!
If you are interested in getting involved with service dog training or supporting the cause, you can explore the "Ways to Help" section on the organization's website.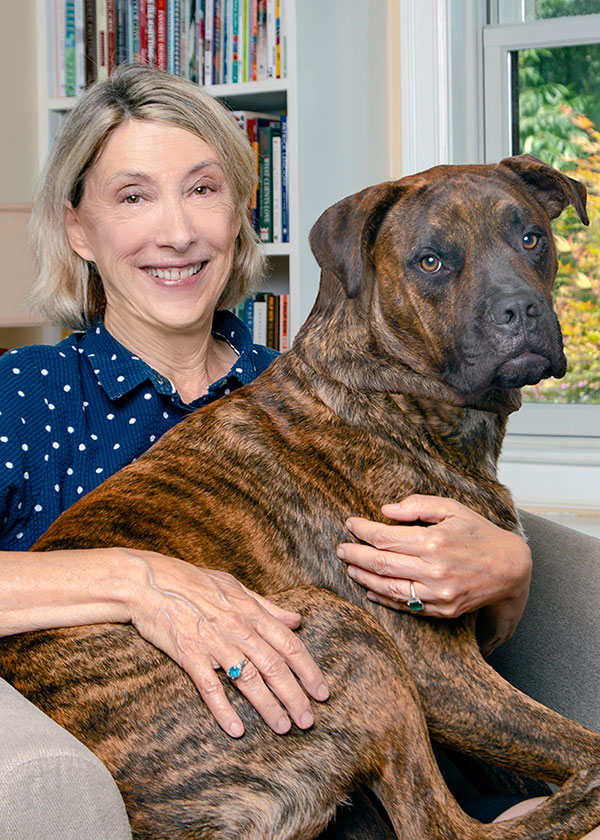 Nancy Teague, the founder of Putnam Service Dogs, is a dedicated advocate who embodies the mission of the organization every single day. Alongside the passionate individuals who have joined the cause, she works tirelessly to make a difference in the lives of both people and dogs. With an unwavering commitment to championing service dogs, Nancy understands the transformative power that occurs when a service dog is matched with its recipient, forging a remarkable team.