Are you a military vet looking for a service dog?
Putnam Service Dogs wants to help our veterans!!! 
We'll provide a free service dog, and free follow-up training on how to work with your dog to qualified veteran candidates. We train service dogs for non-vets who have physical disabilities other than blindness. For vets, we will also train a service dog to assist with PTSD.
We seek candidates who will benefit from a service dog and who can competently and humanely care for a dog.
Putnam Service Dogs is a proud member of Return the Favor organization – a collection of Putnam County Businesses who give special discounts and services to vets.
We're a BBB Accredited nonprofit, and a 501(c)3.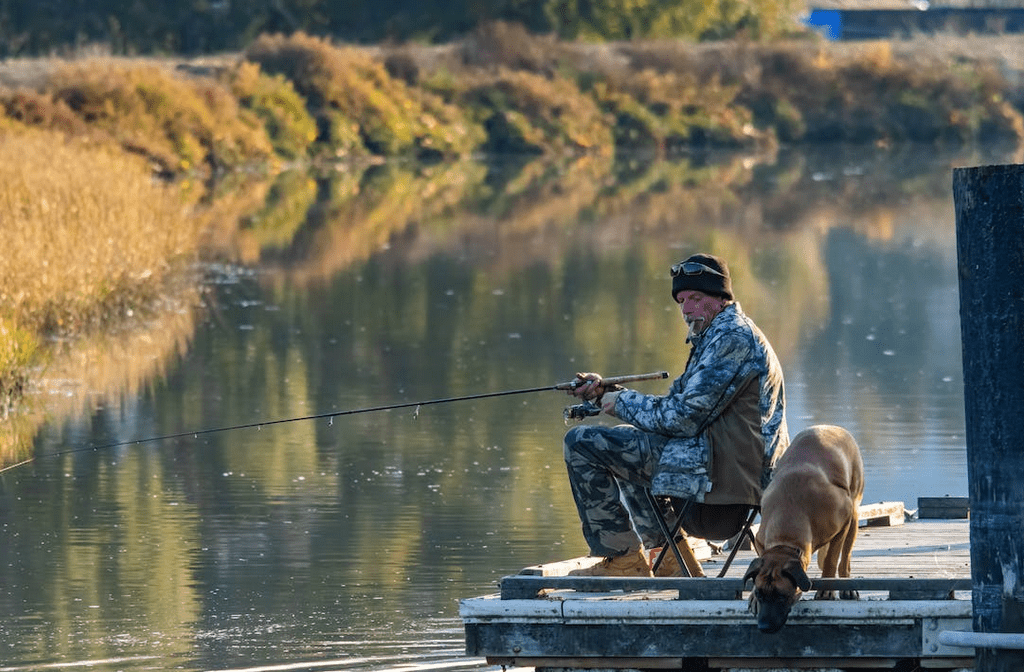 Service Dogs For Veterans With PTSD
For many veterans, it can be quite difficult to transition fully back into civilian life, as many stressors from their service in the armed forces could trigger emotional distress. This often comes in the form of PTSD, which plagues many of our nation's veterans. A PTSD service dog can help veterans navigate the adjustment to civilian life, and reduce overall anxiety and stress that they may encounter.
Deciding to apply for a PTSD service dog is a major life decision, and could prove a transformational time in a veteran's life. At Putnam Service Dogs, we ensure that each veteran is matched with a dog who can aid or improve the vet's life and well-being. 
Putnam Service Dogs is Committed to Helping our Vets
At Putnam Service Dogs we really care about our military veterans. Our CEO, Nancy Teague's son is an army vet and he proudly wore his army uniform on the day of his wedding. (their photo on the right of this.)
Clearly, we know they could use all the support they can get and we are very committed to serving them the best we can.
PTSD Service Dog Training
Our dogs are mixed-breed, rescue dogs that are carefully selected to complete our training program and they can become a wonderful companion for the vet with PTSD or physical disabilities other then blindness.
The dogs first go through a puppy raiser program that is using volunteers to help the puppies socialize and prepare them for the more rigorous service dog training, guided by one of our trainers.
A lot of time and effort goes into our service dog training program to assure the dog is ready and prepared for the job and tasks needed to help his person.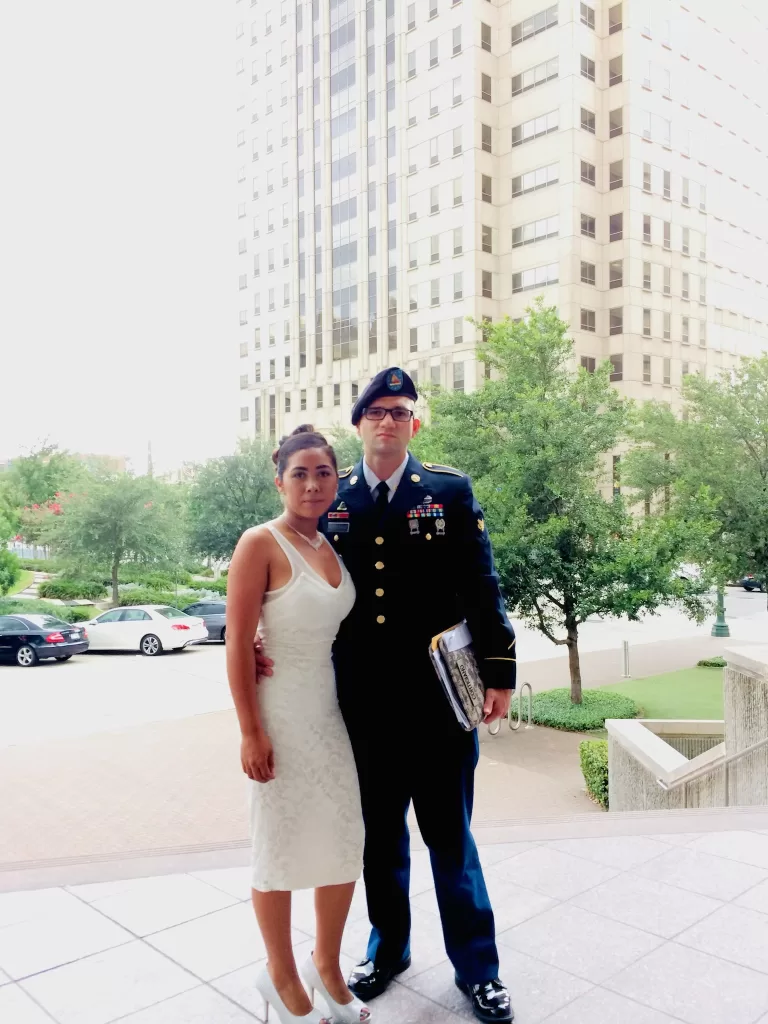 Am I Eligible for a Service Dog?
You might be eligible for a service dog if you are a first responder, active duty military, or a veteran. Are you interested in applying for a service dog? Check out the following guidelines to see if you qualify.
You are either a veteran who served in any branch of the military who has been awarded an honorable discharge or an active duty service member who resides in the United States.

You are currently a first responder who has a disability that affects your work

You are either disabled physically and/or have PTSD

When you apply, you are willing to care for the needs of the service dog, such as nutrition, physical health, vet care, flea & tick medications, grooming, exercise, and more. 
How to Get a Service Dog for PTSD and/or other physical/emotional disability
(other then blindness).
Are you a veteran who is looking to apply for a service dog? Do you want to support a BBB Accredited nonprofit? Get in touch with us today! We will help you throughout every step of the process, and ensure that you are matched with a service dog that suits your needs, and helps improve the quality of your everyday life.