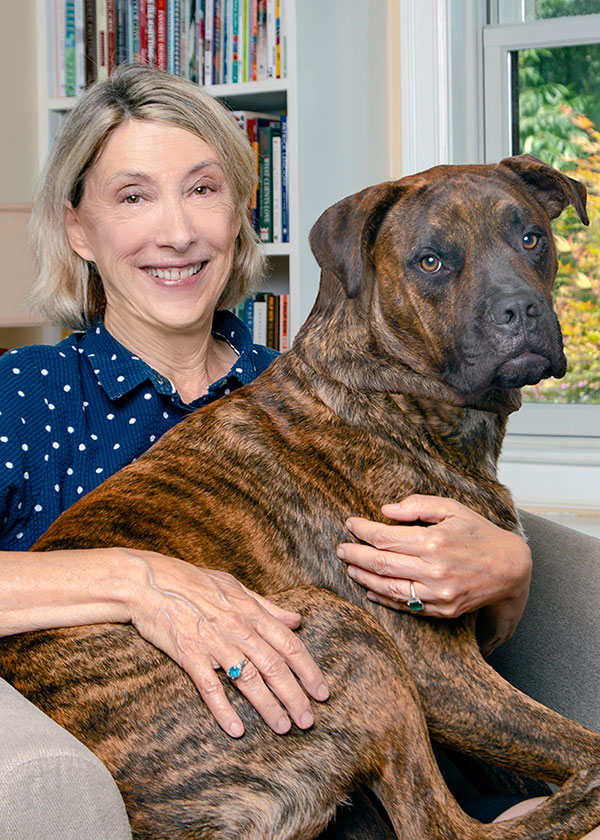 From Passion to Purpose: The Inspiring Story of Nancy Teague and Putnam Service Dogs
She founded the organization because of her passion to help people, and her passionate love for dogs. She knew firsthand the strong demand for service dogs who assist people with physical disabilities other than blindness.
Having grown up with mixed breed rescue dogs, Ms. Teague created Putnam Service Dogs to champion them.
Your support has enabled us to grow each year, even during COVID. Because of your support, our highly trained dogs now create many heartwarming moments in their recipients' lives.
Our Mission Statement, formulated at our inception in 2016, guides our decisions and actions:  Our service dogs change lives. We champion the nurturing bond between dogs and humans.
We adopted our first dogs in 2017, and placed our first two service dogs in 2020. One of these dogs was released for medical reasons in 2021. The recipient of our second service dog passed in 2021. Both dogs now live in loving homes where they are thriving, and continue to help people.
We placed our third service dog in 2021.
 We have placed two in-home service dogs – one in 2020, and one in 2021. Although these dogs don't have public access rights, they have transformed the lives of their recipients – both children with physical disabilities.
Looking Towards The Future
We are currently looking for our first Center, which will house our dogs in Formal Training, be a place for our group training classes, and be a place for our recipients to stay while they're  learning to partner with their service dogs. Our center will enable us to train more dogs, offer free housing to our recipients, and shorten our wait list time. We solicit your support. Naming opportunities exist. Here's your chance to support a great cause! For more information, please contact us. info@putnamservicedogs.org, or call 917-449-5359.
We're indebted to all the great people and dogs we've met along our journey. Thank you for your support.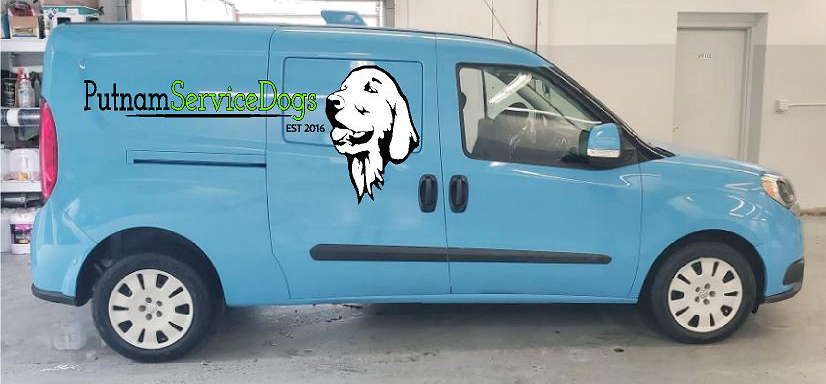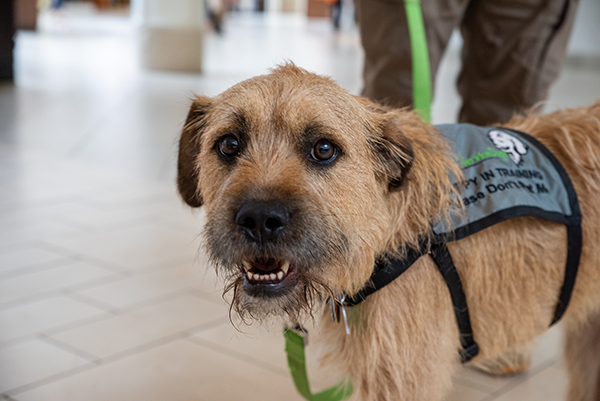 Our Mission & Core Values
Our Mission Statement
Our service dogs change lives. We champion the nurturing bond between dogs and humans.
Your donation saves lives!