Putnam Service Dogs provides free Service Dogs and follow-up support to people with physical
disabilities other than blindness for residents of the United States.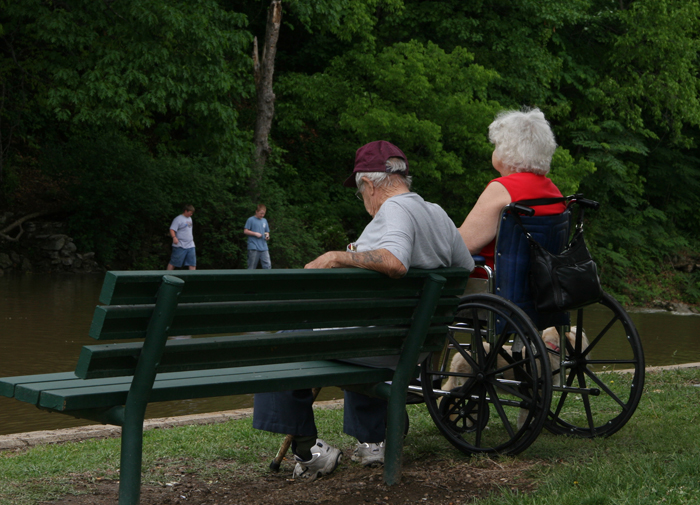 We foster the nurturing bond between humans and dogs, and treat dogs humanely and
respectfully during their raising and training. We expect our recipients, their families, friends, caregivers, etc. to treat our Service Dogs as they would any treasured friend. A lot has gone into creating our Service Dogs. Graduated Service Dogs are a rare, precious gift as not many dogs have the necessary temperament and intelligence.
During our application process, your training period with your dog and our follow-up support, we will ensure the safety and humane treatment of our Service Dogs. Our Service Dogs remain our dogs, even when placed with their recipients.
We will take our Service Dog back at any sign of neglect or cruelty. We will not allow our Service Dogs to pull wheelchairs, or function as a brace. These activities can harm our dogs.
If you are wheelchair bound, or become so while living with our Service Dog, we expect you will get a power wheelchair if you can't propel a manual one yourself. We expect you will use some method other than our dog to assist you as a brace.
We give you the huge gift of one of our Service Dogs, and we expect you to treat the dog with reverence.
Our Service Dogs are not trained to perform guide work for the blind, to respond aggressively or provide personal protection, or to assist with the management of mental illness as a primary
condition.
We will begin graduating Service Dogs in 2018. Each dog will be individually trained to perform
tasks to assist a recipient on our waiting list. Please complete the following application so help
us assess your needs. All * must be completed for the form to submit. Applying does not guarantee you will receive a dog.
APPLY BELOW
(If you are applying for a Facility Dog, please click here)