"Somewhere along the way, we must learn that there is nothing greater than to do something for others." – Martin Luther King Jr.
Getting the opportunity to see how your hard work can transform others' lives is truly rewarding. One way to achieve this is by volunteering for nonprofit organizations in your area. Not only will you be able to be in service of others, but there are personal benefits too!
The 10 Benefits of Volunteering for a Charity Program
1. Volunteering improves the lives of others
While being an obvious benefit, don't forget that just a small amount of your time can mean the world to someone in need.
2. Volunteering lets you make a direct and meaningful impact.
While every penny and monetary donation helps, a donation cannot pick up what governments can't provide, or fill in shoes when a real person is needed. Giving your time is a gift!
3. Build connections
Working in cause-driven organizations allows you to meet like-minded people. It's a great way to make new friends, strengthen existing relationships, and even make connections that may help your career. You never know who you're going to meet!
4. It's good for your body and mind
Volunteering helps to take our minds off of our own stressors and focus on the bigger issues at large. The result is a broader perspective and lower stress levels.
5. It's good for your mental health
Studies show that volunteering for a nonprofit organization has helped people feel happier, less anxious, and has even helped people live longer!
6. Learn new skills
Being in a new environment outside of work and home can teach you a lot about yourself. It can also drive you to develop new skills, help practice compassion and empathy, and practice teamwork.
7. Channel your energy
It's no secret that there is a lot of bad in the world. Dedicating your time towards a meaningful cause can help you channel any frustration, anxiety, or extra energy towards the greater good.
8. Understand the organization
Another benefit that comes from working with a nonprofit is learning some of the ins and outs of the organization. It allows you to see firsthand just how much passion, commitment, and dedication it takes to keep a nonprofit running. Getting to see this side of the table can inspire you to take on more responsibility too!
9. Set an example
A great idea with volunteering is to involve the whole family. If you have children, you have the opportunity to set an example of the value and importance of giving back, and set them on a path of being in service. The lesson of gratitude and humility is a great gift to give.
10. Gain a sense of purpose
Volunteering is great outlet for anyone feeling a bit lonely or lost. Dedicating time and making a commitment to a cause can offer a greater purpose in life and impact on others.
The chance to see firsthand the difference you can make in others' lives is unmatched. Get volunteering, be the one who cares, and be the change!
Apply for a volunteer puppy raiser here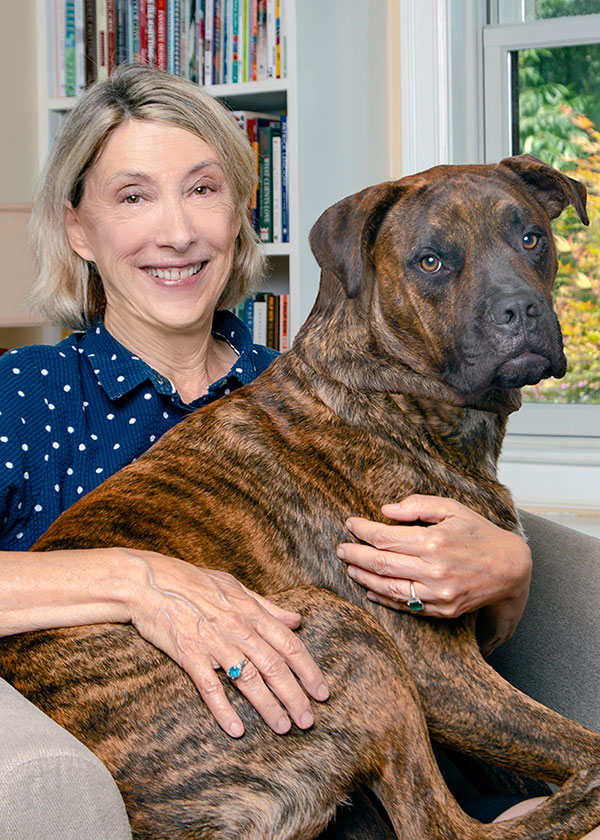 Nancy Teague, the founder of Putnam Service Dogs, is a dedicated advocate who embodies the mission of the organization every single day. Alongside the passionate individuals who have joined the cause, she works tirelessly to make a difference in the lives of both people and dogs. With an unwavering commitment to championing service dogs, Nancy understands the transformative power that occurs when a service dog is matched with its recipient, forging a remarkable team.