The most common reason we hear why people won't be a puppy raiser for us is they could never give the dog up.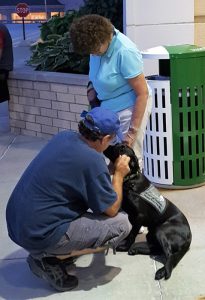 If the dog graduates, the raiser will have the incredibly heartwarming experience – truly unmatched, of seeing the Service Dog they helped create matched with a person in need.
This is a win/win opportunity for you. If the puppy doesn't graduate (at least a 33% chance), at our discretion, you can adopt the pup. If the dog graduates, you'll see the recipient's and their family's joy at having this precious dog who will now assist the recipient, and change their life.